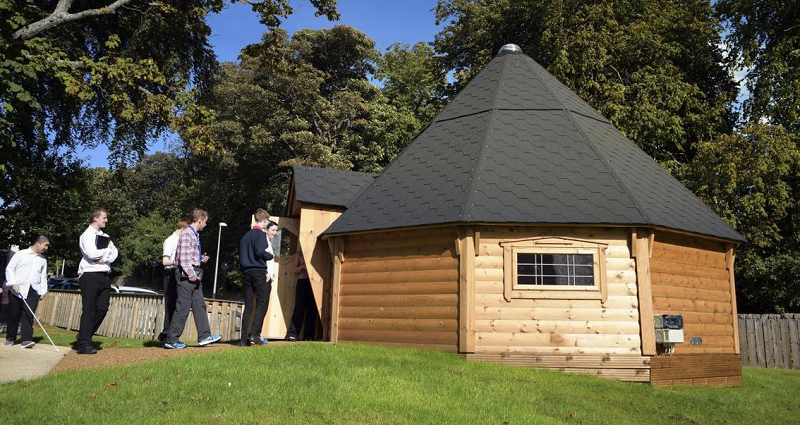 Schools should be more than just a place for kids to sit at desks and memorise facts - but it's not always easy to balance sparking creativity with learning. So maybe it's time to look beyond the classroom. Children respond well to being in different environments, so change their surroundings and you'll open up a whole world of possibilities to them.
School Cabins and Arctic Cabins are practical, exciting, and can be used in a number of different ways. A timber-framed School Cabin is available in different sizes. A larger room would be perfect for a PE space on a rainy day, with plenty of natural light that you might not get in the school gym. For purely practical purposes, you could also use one of these handy cabins for extra meeting room space, or as a staff room when the need arises.

But there's so much more to one of these cabins than just extra space provision. Being surrounded by wood on all sides is a great way to spark an interest in nature. If your school is in a rural area, why not use a School Cabin as a space for a nature watch, or even a bird hide? The kids will be secure and comfortable, and the spacious windows will allow them to admire plants and wildlife.

There are other ways that these rooms could be used to inspire, too. School Cabins make great music rooms, and kids can be free to make as much noise as they need to show off their creativity, without bothering anyone in nearby classrooms! A cabin is perfect for a sensory room, too. Children on the autism spectrum will appreciate the chance to relax in a soothing environment that can be filled with gently stimulating objects.

The cosy, round Arctic Cabin is great for creating a quiet space. Its shape makes it ideal to set up chairs in a circle, so that all kids can feel equally involved. This means that it's perfect for holding mindfulness sessions, group discussions, and chats where you want the whole group to share their views in a safe, comfortable environment. You could also use one of these cabins as a peaceful reading nook, giving quieter children their own private hideaway to escape the rough and tumble of the playground and curl up on a beanbag with a book.

Finally, use the Arctic Cabin as a creative space, taking inspiration from the wooden structure to encourage kids to learn about outdoorsmanship and forestry. Not only is it a great spot for practical lessons, but it's also sure to inspire young minds, thanks to the classic, woodsy timber frame. These cabins make a wonderful addition to any school, with plenty to keep kids engaged and excited.