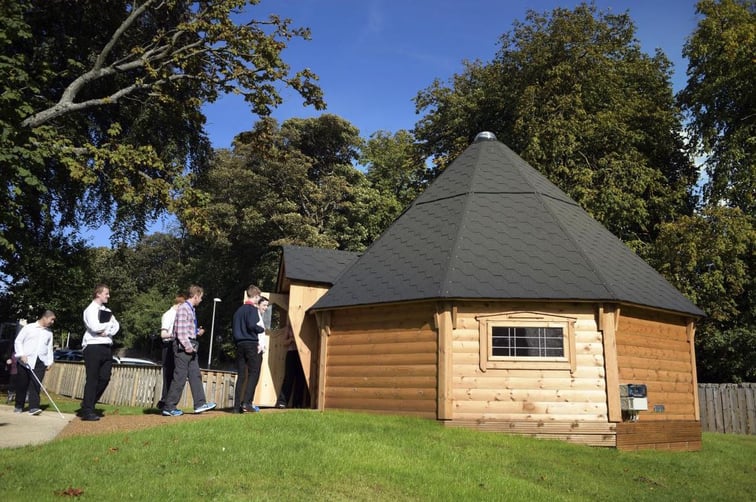 Prime Minister Boris Johnson has said that some schools in England could start to return from 1st June, as he updated the country on the lockdown during a television statement on 10th May.
He said they were the "first careful steps" in returning to normal. The Government's 'roadmap' for schools to exit lockdown sets out an "ambition" for "all primary school children to return to school before the summer for a month if feasible".
It also states that secondary schools should "prepare to begin some face to face contact" this term with Year 10 and 12 students, those due to take GCSEs and A levels next year.
Outdoor Learning And Smaller Classes
The Government has said that children returning to school should be kept in classes of no more than 15 pupils, and schools have been told to consider educating children outdoors if possible to limit transmission.
Schools are now busily working out how to make this happen. And quickly.
As Prime Minster said, "In step two, at the earliest by June 1st, after half term, we believe we may be in a position to begin the phased reopening of shops and to get primary pupils back into schools, in stages, beginning with reception, Year 1 and Year 6."
He added that the government wanted secondary school pupils who would be facing exams next year to "get at least some time with their teachers before the holidays".
This doesn't leave much time for planning.

Many teachers and parents have said they don't want pupils to return to school unless it is certain that it is safe to do so, with some teachers expressing concerns about keeping pupils apart with social distancing – which could be hard, especially with younger children.
These fears must be allayed if pupils, teachers and parents are to return to some form of normality with any confidence.
Parents Are Not Happy
Meanwhile, more than 495,000 people (at time of writing) have signed a petition calling for parents to have the right to choose not to send their children back to school if they reopen in June - without fear of prosecution.
The petition on change.org, started by Lucy Browne, reads: "As a mum I don't want to face serious repercussions for making a choice I feel affects the safety of my daughter during a global pandemic."
She adds, "So far there has been little assurance of what measures will be made to protect people and manage these risks. Even drop-off and collection could increase risk of transmission among parents. We need the Government to be transparent with us and put things in place before we can consider placing our trust in this decision."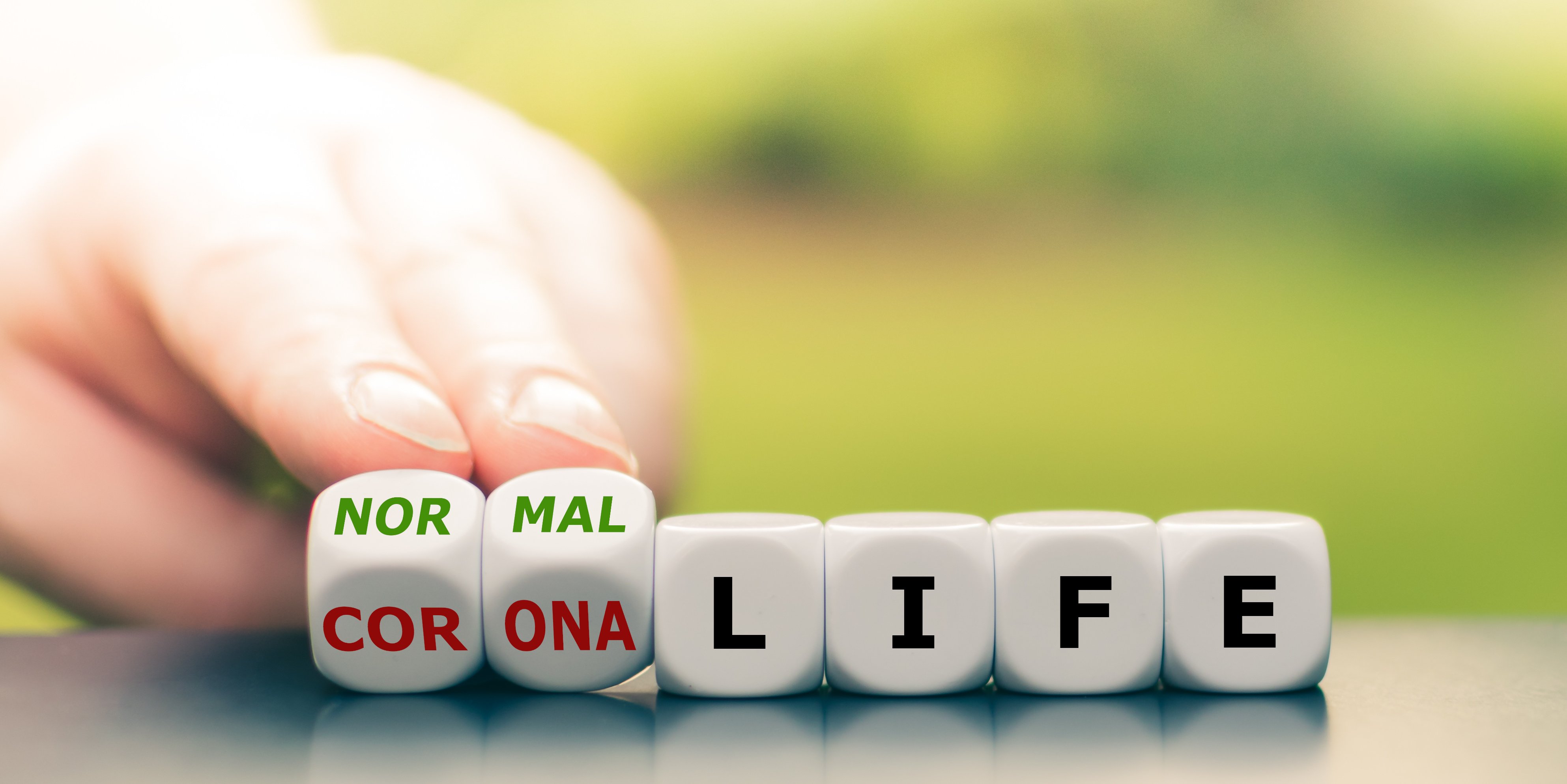 Outdoor Classrooms - The Solution Already Exists
Cabins For Schools outdoor classrooms create a safe, comfortable and inspiring space for students and teachers alike.
As schools search for solutions to accommodate smaller class sizes, it is worth also casting your thoughts towards your post Coronavirus ambitions. Many schools have already been looking for extra capacity for extracurricular activities like after school clubs and evening classes, being forced to create extra space to keep their children safely distanced is actually creating this capacity in readiness.
Cabins For Schools outdoor are cheaper and quicker than adding a brick building, and as a learning environment so much nicer than the old style portacabins that some schools still have. I remember having Maths lessons in a portacabin and feeling like I was in an office on a building site.
Sizes up to 30m2 of internal space usually fall within permitted development for schools, meaning that in most cases adequate social safe distancing can be achieved without planning permission (it's worth noting that there are grey areas, often dependent on the local council's planning regulations, and your school can and must check this out locally).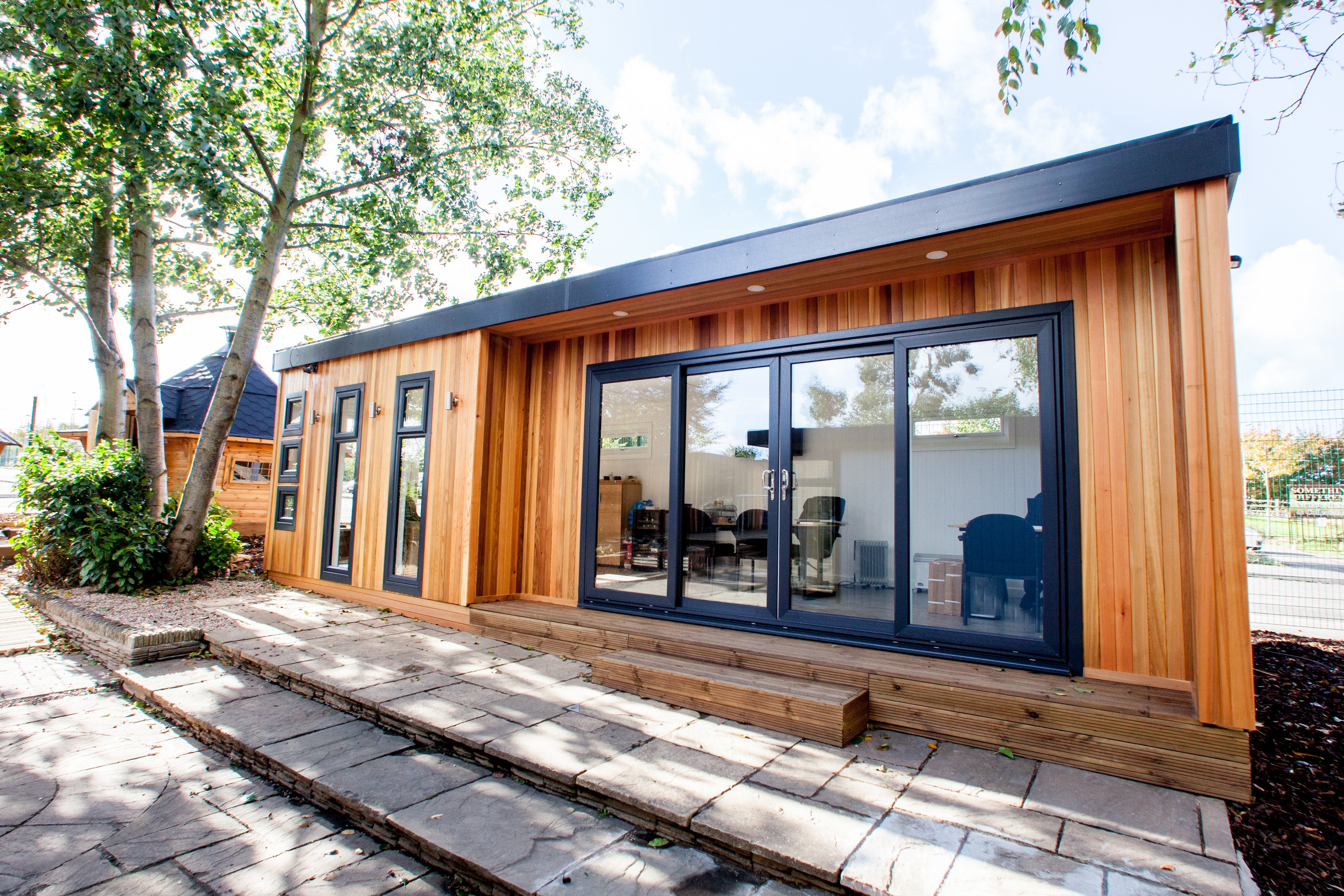 More Space Solutions
In more normal times, pavilions and huts by Cabins For Schools have given schools extra flexibility. In these extraordinary times schools are seeking ways of applying social distancing measures in a way that feels natural and organic.
A class of thirty pupils, for instance, may be split, with half remaining in the traditional classroom and half moving to a pavilion on the school field. A Cabins For Schools pavilion would comfortably accommodate all thirty pupils, in more usual circumstances, so you can imagine how a smaller class size would easily maintain safe distance within this space.
There are huge benefits to be had by taking learning out of the classroom, aside from the safety and social distancing considerations. Outdoor learning encourages creative thinking, and accelerates understanding of subjects. Studies show that it can boost self-awareness, help foster respect for others, and nurture social skills, all of these are 'soft skills' that could easily be lost as we all try to stay 2m apart. Outdoor learning encourages interactions and helps to build healthy peer to peer relationships and none of this need be lost because pupils cannot sit side by side.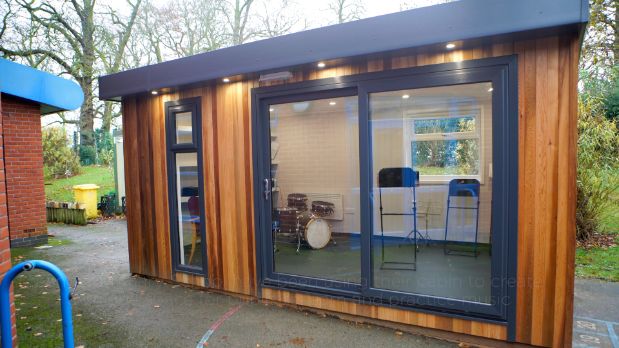 Pavillions
Cabins For Schools Pavilions are, effectively, large gazebos and, although they have sides to keep the weather out, all your senses tell you that you are outside. And this is important. You will ensure that your school is safe, your cleaners, janitors and caretakers will do their utmost to create a safe environment to which your pupils can return. To get the best out of the children though, and the teachers too for that matter, it is important that school feels safe too. Fresh air and smaller class sizes will deliver this, obviously, there is an abundance of fresh air in one of our pavilions.
Just make sure that you alternate the children between the pavilion and the classroom otherwise you may have a mutiny on your hands from those that have to stay inside the school building.

Break Out Space - A Hut Provides The Perfect Escape
Schools are also identifying the value of having a break-out space once pupils return from lock down.
A Cabins for Schools Hut is perfect for this. In normal times schools have used them as 'Reading Nooks', a place where good behaviour can be rewarded with special activities. Increasingly, Cabins for Schools are being installed with pupils with Special Educational Needs and Disabilities (SEND) in mind. They can be a hub for forest and outdoor learning and, crucially, a breakout space for pupils and teachers alike.
In these extraordinary times, a hut could be invaluable. Schools are telling is that they are looking for an extra space to split smaller classes into and they are looking for ways to teach children in the fresh air without having to dodge the inevitable showers. A hut provides a naturally calm learning space.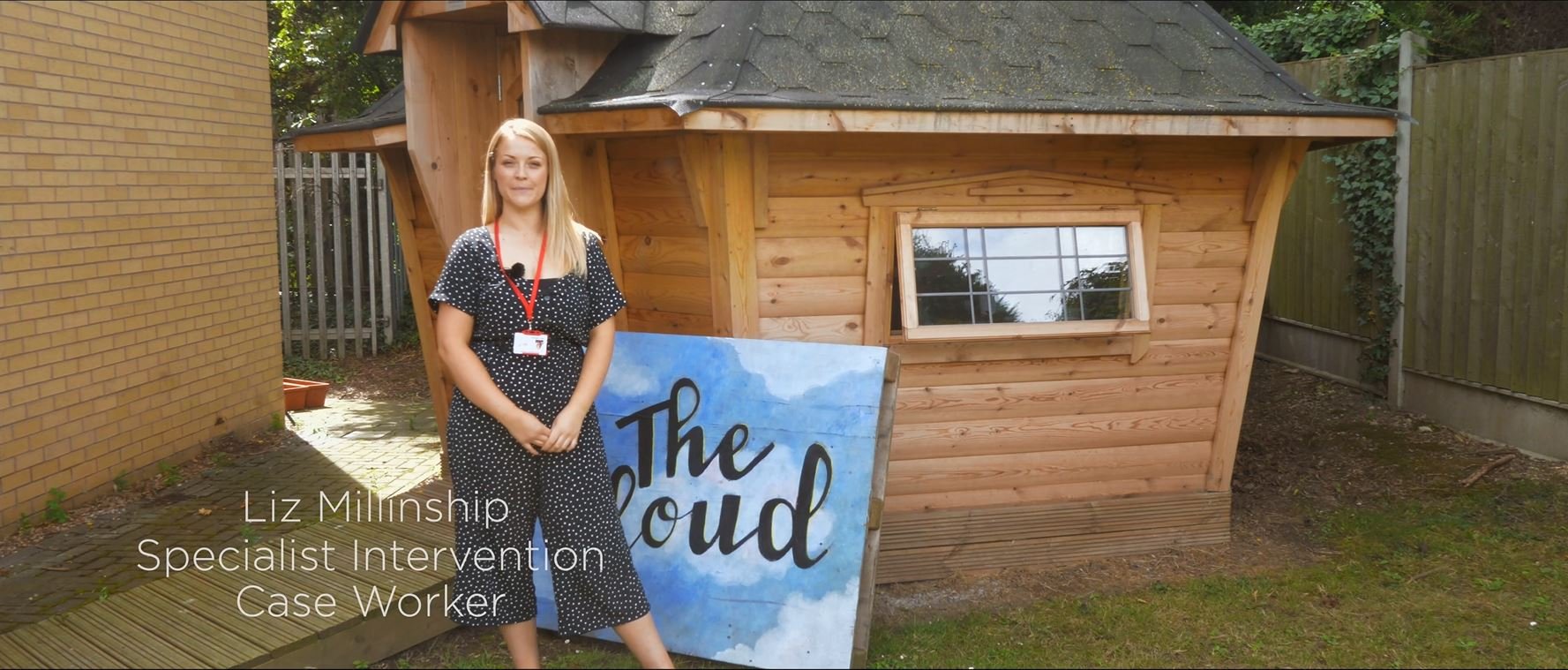 Dealing With The Stress
Many are also acknowledging that the months ahead are going to be a stressful time for teachers. From my own experience, as a parent, keeping children apart can be a fool's errand, especially younger children. I can only imagine how hard it will be stopping 'Reception' or 'Year Ones' who haven't seen each other for months from hugging one another! Faced with stressful times it is important that your colleagues have a 'headspace'. A place to reflect and process what is happening.
As soon as you open the door of your Cabins For Schools hut, and step inside, the natural spruce aroma delivers an instant feeling of calm. The trademarked sloping sides create the impression that the building is even roomier on the inside than it is on the outside. It really is a space that goes to work on all your senses; the airy, fresh air feel, that forest scent, the sound of the wind and the rain outside, the sight of that clear uncluttered simple space. OK, that's four senses, but we're assuming you've brought a brew in with you from the staff room – so that's all five!
One of our pavilions or a Cabins For Schools hut will provide you with the extra space to help keep your returning pupils safe and help give you, and us parents, some much needed peace of mind.
This Will Pass
COVID-19 will pass, things will return to normal.
One day flattening curves will be something you teach in geometry.
The benefits mentioned here will stay for years.
The building that you buy now to help with a safe return to school, perhaps out of sheer necessity, will actually be a wise investment that delivers a return for years into the future.
Stay safe. We wish you and all at your school all the very best.
To find out more about Cabins For Schools call 0800 0448 418. or email us at: info@cabinsforschools.co.uk.